​​​​​​​​My name is John Duthie and I am thrilled to serve my patients with the utmost personal, most modern care at Duthie Orthodontics.

I grew up in Ithaca and I am proudly raising my family here in upstate New York. I graduated from Ithaca High School, and am a proud member of the Ithaca High School Hall of Fame. I was honored to attend the United States Naval Academy, where I was an All-American lacrosse player. After my four years of undergraduate study, I served in the Navy as a surface warfare officer, with a specialty in ​​​​​​​​​​​​​​​​​​missile defense systems.
When my service ended, I decided to pursue a dental career at the University of Buffalo, followed by a three-year orthodontic residency at Eastman Dental Center in Rochester. I enjoyed my time at Eastman and, in addition to having a full-time private practice, I have served on the faculty as a part-time associate professor/ lecturer in both clinical and research arenas for more than 15 years. I have had the good fortune to be published in a number of professional journals.
At Duthie Orthodontics, we pride ourselves on the perfect balance of professionalism, personalized care, and FUN! In addition to committing to the most modern techniques and equipment, my favorite aspect of patient care is that all our treatment is done in private rooms.
This allows parents and patients time during every appointment to interact personally with me, and to enjoy an unrushed, friendly environment that ensures a great flow of communication and comfort. We have the latest technology, including 3D intraoral scanners that enable us not to have to take those gooey impressions!!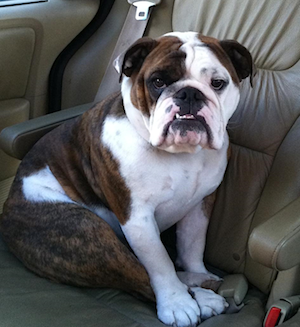 When I am not perfecting smiles, I can be found coaching lacrosse and hockey, or taking on more than I should with home remodeling projects. The best part of my week is spending time with my wife Bridget, my children Lauren, Jack, and Caroline, and my English Bulldog Lola.