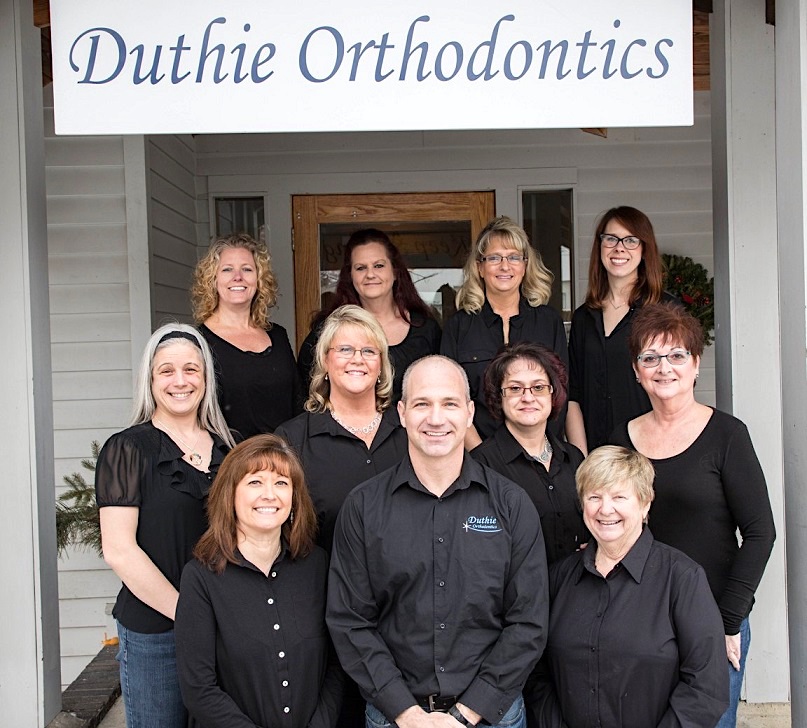 We recognize that all our patients are unique and deserve to receive orthodontic care that reflects their individual needs. Our experienced and talented team is committed to working with you and your family to create a comfortable, stress-free, and rewarding orthodontic experience every time you visit our practice.
We are pleased to welcome you and your family, and we look forward to working with you.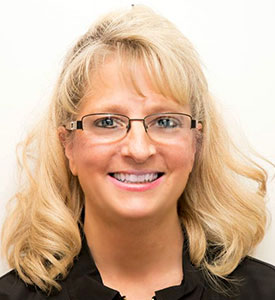 Dawn
Orthodontic Assistant
I began my dental career in 1988 and joined Dr. Duthie's team in 2013. It's so much fun to get to know each person we care for, and become friends with patients while we develop their healthy new smile. I love hearing their stories, and all about their adventures and successes in school or in sports. The best part is seeing the beautiful results when the braces are removed!
My family includes three wonderful children and a dog, Frankie. I love shopping and hanging out with my family in my free time.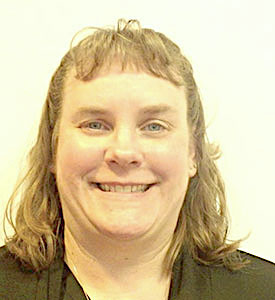 Dulcie
Orthodontic Assistant
I am a new member of Dr. Duthie's office and I am very excited to be part of this team! I began my career as an assistant in 2003 and have a passion for helping people be confident. I love working with people and making them smile! My goal every day is to meet new people and help them have a really wonderful experience at our office. We have a lot of fun in our office, and I love being a part of it!
I have been married for 20 years, and have two beautiful daughters and two cats. We are very busy with sports and plays during the school year and biking and going on walks in the summer. I enjoy movies, reading, and spending quality time with my family.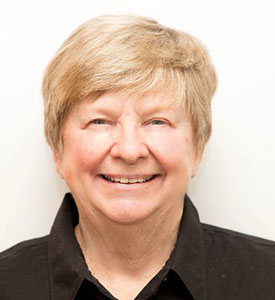 Joanne
Treatment Coordinator
I started in orthodontics more than 55 years ago, but it seems like just yesterday! Since 2013, I've worked with patients at Dr. Duthie's office to get them started with treatment. My goal is to make them happy with their smile. We are all here to make the practice run smoothly and provide excellent treatment and a pleasant experience at Duthie Orthodontics.
I enjoy traveling to California with my husband, Sam, to see our family, especially our two grandsons, Trevor and Hayden.. I also enjoy gardening and shopping.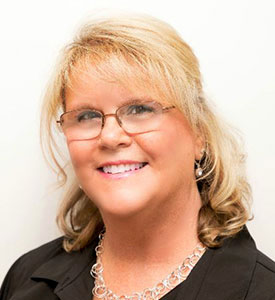 Kim
Treatment Coordinator / Office Manager / COA
I began working with Dr. Duthie in 2013 when he opened his own practice. In addition to managerial duties, I am also a certified orthodontic assistant with 30 years of experience. I wouldn't want to be anywhere else but this office! Whether I'm helping a patient start an orthodontic journey or assisting in the removal of braces, everything I do is to make smiles happen!
I have been married for more than 35 years to my husband John. We have two daughters, Jessica and Jill. Jessica is married to our son-in-law, John McNabb, and they have the most adorable little boy named Carter. Jill is engaged to be married to Tim Langdon in October 2019. I LOVE golfing when I can, and working outside in the yard.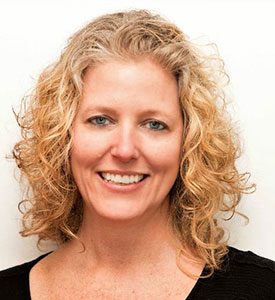 Michalle R.
Orthodontic Assistant
I have been in the dental field since 1995 and joined Duthie Orthodontics in 2013. I have many years of experience in general, restorative, surgical, endodontics, and orthodontics. I enjoy creating lasting friendships and trust with patients while helping Dr. Duthie change their smiles, and making them feel better and more confident about themselves. Dr. Duthie is the most understanding, caring, and generous doctor and does amazing work.
My family consists of my son Allston, Shaun and his daughter Haleigh, and our three dogs. In the winter months, I play on multiple dart leagues and compete in several tournaments. In the spring and fall, I play softball and take part in tournaments and fundraising. When I'm not playing sports, I enjoy crafting, building, and repurposing things.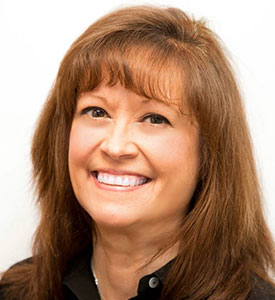 Missy
Orthodontic Assistant
I am nearing the completion of my second decade of working in the orthodontic field, and have spent the past five years with Dr. Duthie. I like seeing the transition that patients go through from when they first enter treatment until the day their braces come off. I enjoy seeing how happy they are with their smile results and knowing I am a part of that wonderful change!
I have been married to my husband for almost 20 years. We have four beautiful daughters, two sons-in-law, and two grandchildren who are wonderful.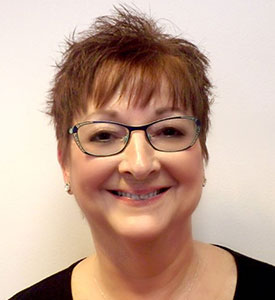 Sue
HR Manager / Insurance Coordinator
Duthie Orthodontics is the best! I've spent five of my 20 years in this field here and look forward to coming to work every day. My work allows me to help change the lives of so many people. I ensure that every person who comes through our practice doors, as well as their family, has an excellent orthodontic experience, from start to finish.
Outside of work, I love spending time with my family, especially my two-year-old granddaughter! I also enjoy shopping, going to flea markets, and traveling.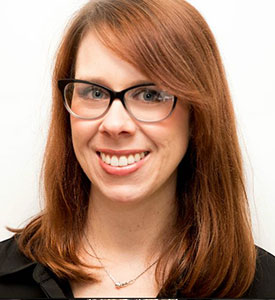 Taylor
Orthodontic Assistant
I earned my associate's degree in dental assisting in 2010 and have experience in the fields of periodontics, endodontics, general dentistry, and oral surgery. Orthodontics is by far my favorite! Every day, I get to watch patients' smile transformations and build lasting friendships with them. I also get to spend a lot of time with our awesome team — my second family!
My husband Tom and I have been married since 2015. We have one child together, Maisy, who just turned a year old. We also have two Brittany Spaniels, Waylan and Hank, who love to go bird hunting. I love to garden and can my harvest. My hobbies consist of knitting, crocheting, and reading when I am not playing with my daughter.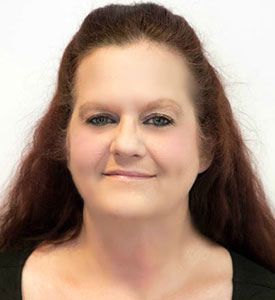 Tina Ball
Lab Technician
I scan and make retainers and orthodontic appliances. I also fabricate and trim orthodontic models. It's a pleasure to meet, care for, and become friends with our patients. Every single one of them always has something interesting to share, and I love learning about their lives outside our office.
When I'm not at work, I love spending time with my three children, two grandchildren, dog, and three cats. I am also a volunteer on the Youth Soccer Board. I enjoy traveling with my family and shopping. Sometimes I am known as "Mother Christmas," since Christmas is my all-time favorite holiday!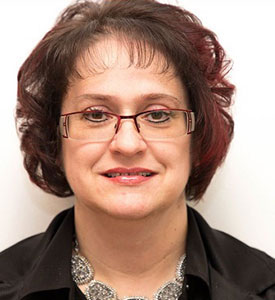 Tina
Treatment Administrative / Financial Specialist / Practice Notary Public
I have more than 30 years of experience in the financial field and have been a part of the Duthie Orthodontics team since we opened in 2013. I manage our accounts receivable and payable, as well as collections. I am here to help our patients understand that the financial process doesn't have to be confusing or seem impossible, and that our office is willing to work with them. Our office is patient focused, and we want all patients to achieve a smile they can be proud of.
I have been married to my husband Adam, since 1988. We have a daughter, Chelse and a grandson, Mason. When I'm not in the office, I enjoy traveling to new places with my family and spending time with my dogs.